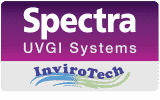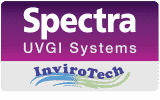 Just like in design features, InviroTech Spectra leads the industry with numerous third party certifications in its bag.  InviroTech Spectra sets the bench mark in the market as one of the most certified UVGI systems in the world.
Germicidal Action Certification

InviroTech Spectra is third party certified by Agency for Science, Technology and Research in Singapore to have the capability to remove 99.9% of COVID-19 virus.
UVC Intensity Performance Verification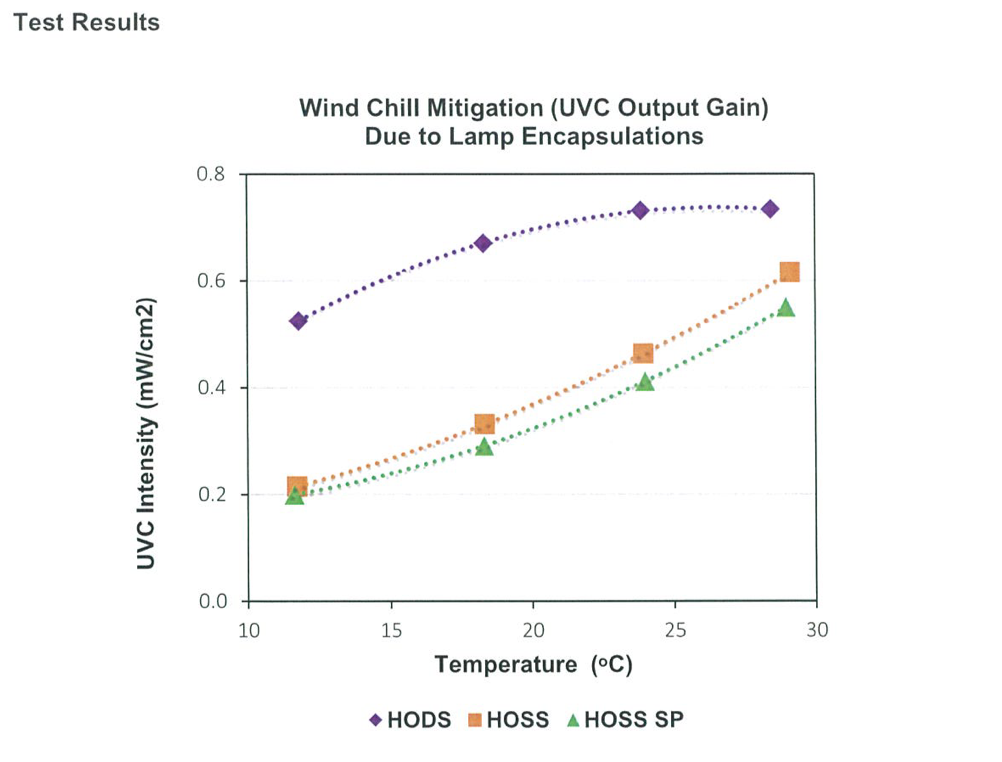 In addition to the above mentioned certifications, InviroTech has done several on-site tests (by third parties) to prove the efficacy of our UVGI systems. This includes before and after air quality and cooling coil swab tests.
Please contact us should you want to see these tests.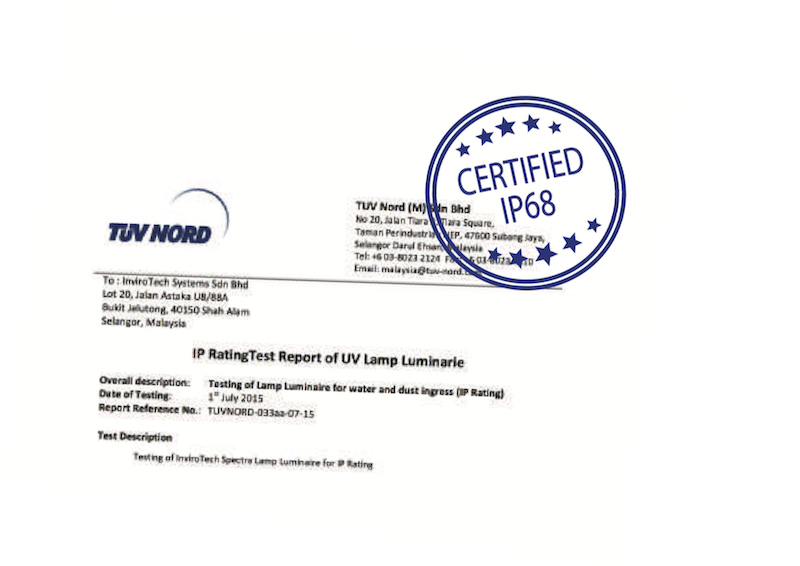 IP68 certification of UVGI systems by TUV Nord is a proof that the UVGI system is not going to create electrical hazard when installed in cold and damp atmosphere in the AHU and ducts.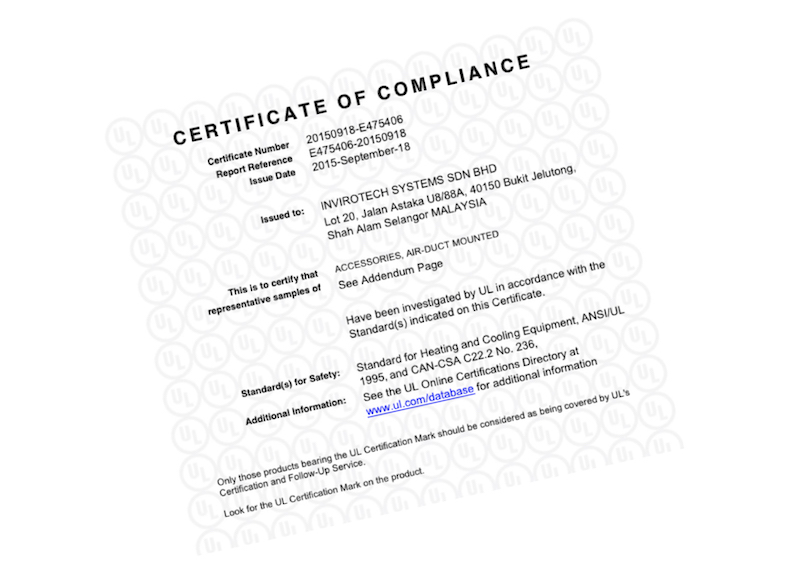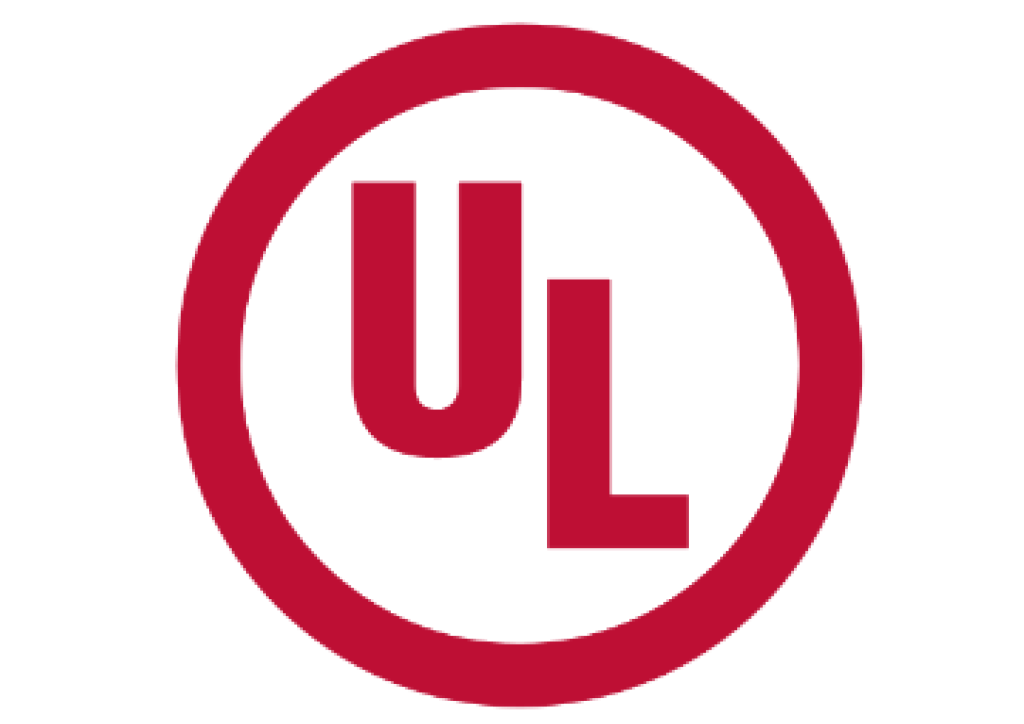 The Twin electrical safety certifications of CE as well as UL listing give you the peace of mind that the UVGI systems do not present an electrical hazard.
Singapore Green Building Council Product (SGBCP)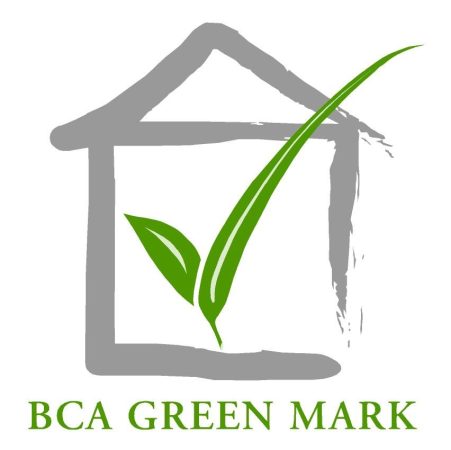 Spectra UVGI systems are also a certified product with the board of the Singapore Green Building Council. Please contact us to find our tick rating
EMC Certification of Entire UVGI System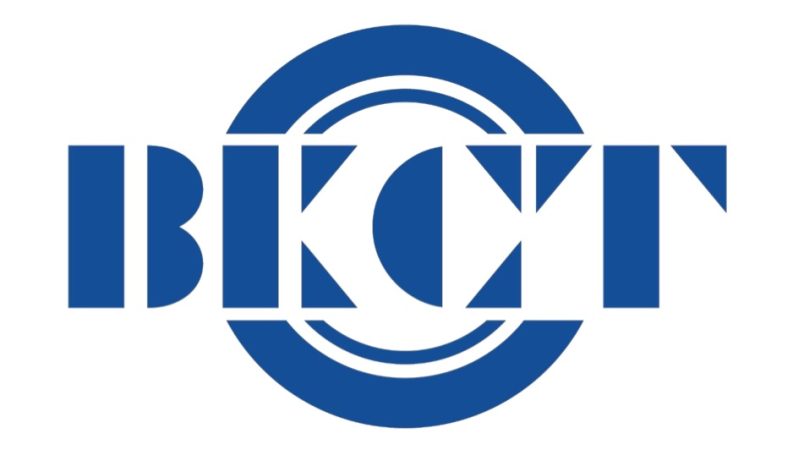 EMC certification of entire UVGI system according IEC Standards,  is again a first scored by InviroTech in the field of UVGI systems.  This is useful for projects which have high end scientific and medical equipment which is sensitive to EMC emissions.