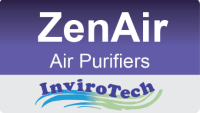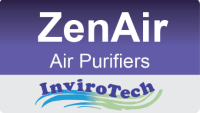 ZenAir Ceiling Suspended Air Purifiers
The CM Series of ZenAir Purifiers are designed to be mounted from the ceiling, and provide uniform and effective circulation of purified air through out the space.
Being installed overhead, hence it is a space saving option.
The CM Series is a combination air purifier with high grade particle filtration and biological Purification with germicidal system.
Particle Filtration: The CM series Units are equipped with highly effective Polarized Media Electronic Air Filters (P-EAC). Which have been proven to purify the indoor space with up to 99% removal of ultra fine particles by recirculation of purified air.
Biological Purification: The CM Series ZenAir Purifiers are powered by a high output UVC lamp to purify the passing air. The UVC light deactivates the biological contaminants like Bacteria, Virus and other germs with great efficacy.
For the overhead air purifiers, it is very important that the UVC rays coming from it are not exposed in the indoor space. ZenAir CM units provide complete Safety by means of their special UV Protector Screen which maintains indoor UVC levels well within the safety limit.