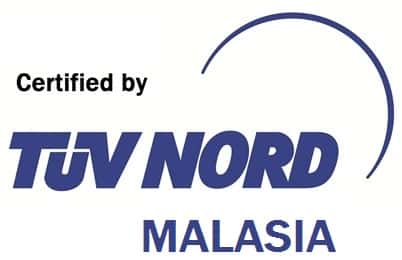 Invirotech Systems has attained another third-party certification for the performance for its Heat Pipes! This time from the credible TUV, a company of German origin and globally renowned authority in the field of testing and certification services.
The testing was led by the TUV Team, CMD Services (Malaysia) was hired for carrying out the actual measurements of performance data. This time the objective of the testing was to verify the heat pipe performance in the actual installed Heat Pipe at the site and therefore all sets of measurements were carried out at the project site itself. The site chosen for testing was Hospital Rehabilitasi Cheras, Kuala Lumpur, Malaysia, where the InviroTech Heat Pipes have been in operation for almost a year.
Previously, InviroTech Systems had invited a team of renowned professors from NUS, Singapore to carry out testing on InviroTech Heat Pipes in its factory premises.  In this project, the testing of Heat Pipes performance was done in the testing facility at InviroTech.
Both the teams thoroughly tested the performance. Upon satisfaction, they issued a test report confirming that the performance of InviroTech Heat Pipes was exceeding the performance that is given by the InviroTech Heat Pipe Selection Software.
* Both test reports are available with InviroTech Systems upon request.